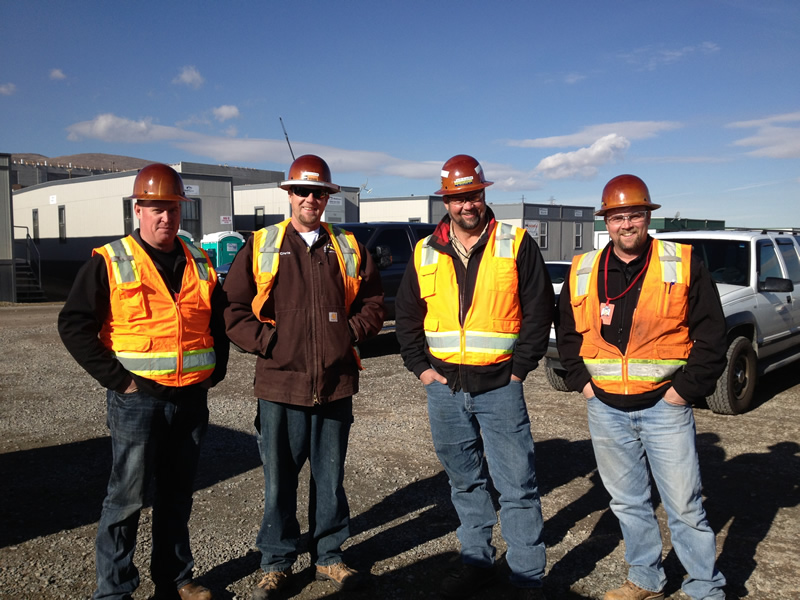 Headquartered in Denver, CO, APS is a service-based DC power company, that has helped to deliver reliable, uninterrupted battery backup power, redundant power, and critical power needs over the last three decades throughout the Rocky Mountain region. We offer a wide range of DC power-related services: UPS (Uninterrupted Power Source) battery installation (flooded, VRLA, stationary) per a variety of battery manufacturer's (C&D, GNB, Fiamm, Deka/East Penn, Enersys); battery removal; certified disposal; data room construction; DC Plant installation; battery discharge testing; battery maintenance programs; and complete battery spill containment systems.
APS was founded in 1999 by Roy Dilsaver, Robert Klocker, and Brian Dilsaver. Since its inception, APS has experienced greater-than-anticipated demand for its services as it relates to several industries including:
Uninterruptible Power Supply (

UPS

) – IBM, Dish Network, Oracle, DirecTV;
U.S. Government – Federal Aviation Administration (FAA), United States Army Corps of Engineers (USACE), U.S. Department of Interior;
Telco – Verizon, AT&T, T-Mobile;
Maintenance – Xfinity, Verizon, Time Warner;
Utility Providers Western Area Power Authority (WAPA), Tri-State G&T, XCEL Energy.
With over 100 years combined experience, APS personnel have a thorough understanding of UPS battery and DC power-related services and products that are provided to our end users. Our goal has always been to satisfy the needs of our customer's through reliable products and services that represent the best long-term value. We do our best to ensure that when a need arises we will provide a cost effective solution that meets our customer's requirements. Although Roy has moved on (retired in 2010), he left the company in the viable hands of current owners: Dave O'Neill, Robert Klocker, Brian Dilsaver, and Chris Dilsaver.
Dave O'Neill – Is the President of APS and oversees its daily operations. Mr. O'Neill has 15 years of upper management experience, including the last 10 years working in and around critical power networks with APS. Is experienced in program management, including: planning, subcontract management, scheduling, estimating, human resources, health and safety, quality control, accounting and budgeting. Dave earned a Bachelor's degree from Colorado State University.
Robert Klocker – In his current role of Vice President, his primary role in the field is that of APS's General Manager of Operations. Over the last 15 years he has overseen numerous concurrent projects including: managing multiple crews simultaneously; planning and coordination of upcoming projects; conducting quality control inspections; documenting site conditions and hazardous materials; and managing safety in this position. Robert has over 25 years of experience working in and around UPS systems and critical power networks.
Brian Dilsaver – Has been Project Manager of a wide range of battery-related projects over the years including stationary, VRLA, and flooded battery applications for a variety of clients that have included: UPS (FAA, IBM, Xfinity, and Emerson/Liebert); Utility (XCEL Energy and Tri-State); and Telecom (AT&T and Verizon). Brian has over 15 years of experience in the UPS battery field.
Chris Dilsaver – Has over a decade of experience working in and around critical power networks. While at APS he has gained experience in project management, procurement, scheduling, estimating, budgeting, surveying, site work, quality control, safety, warehousing and distribution of product. Chris earned his Bachelor's degree from the University of Northern Colorado.